Come for the Food
Impossibly Generous Portions
We're up bright and early every morning preparing a  quality breakfast & lunch because we want to deliver a meal that feels good and tastes even better.
Our menu will bring you back to a simpler time, without skimping on selection. We offer creative twists on all of old school favorites that may just give Grandma a run for her money, but don't leave her at home; we want to see Grandma too!
Stay for the People
Smiles bigger than our biscuits
What we bring to the table is more than just good homestyle cooking.
We believe big biscuits served with an even bigger smile downright taste better. We want to be on a first-name basis with you and your family, above all you're more than just a transaction to us. You're our neighbor.
7724400
Eggs hand cracked per year
2103713
Biscuits baked per year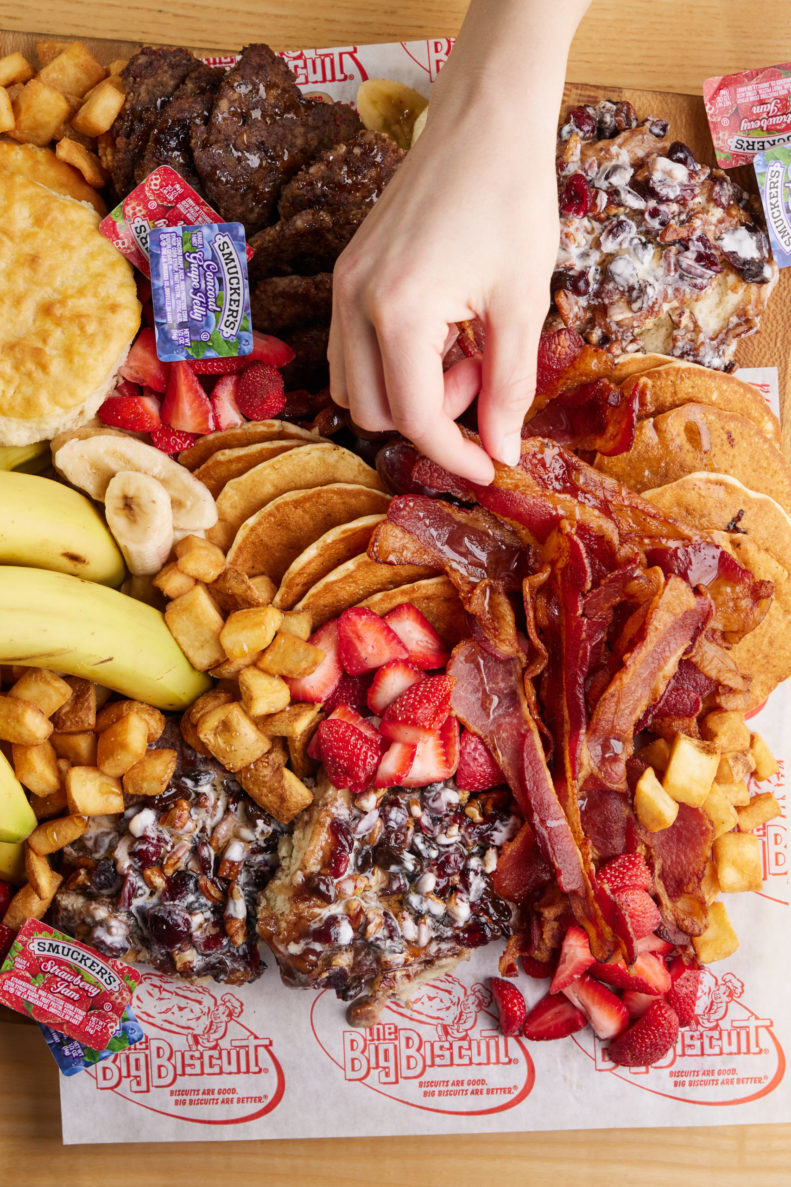 Who We Are
Our
founding philosophy
is for every guest
to have a
great experience.
At The Big Biscuit®, we love what we do; so our guests are served in a warm, neighborly atmosphere. Not to mention, our stellar staff is filled with smiles bigger than our biscuits.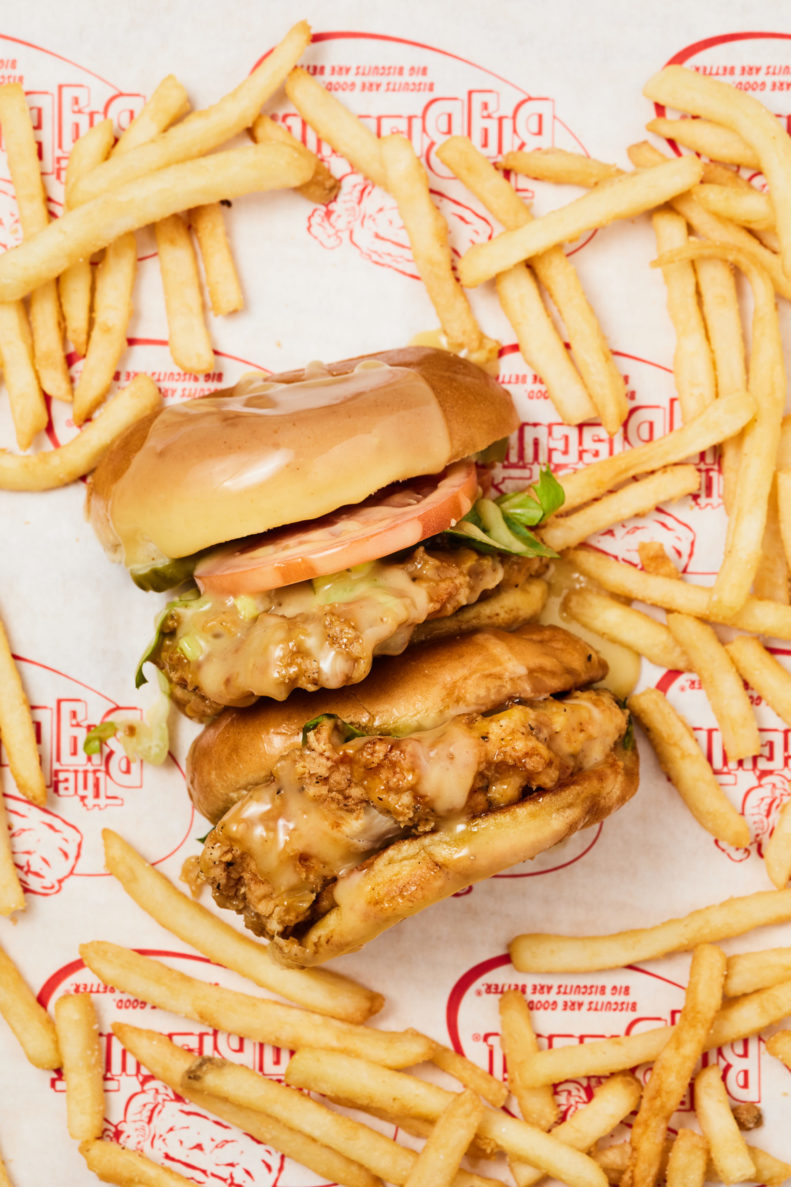 Get the Inside Scoop!
Did we mention we serve Lunch too?
The Best Kept Lunch Secret in Town
The best lunch in your hometown is just a click away; visit The Big Biscuit for lunch and fuel up for a great day!
Hungry Yet?
Your shortcut to an amazing Breakfast and lunch experience. No wait. Find your nearest location now!
Testimonials
First time getting takeout from here. Online ordering was convenient, including the ability to customize your order. Food was ready and by the door when we got there to pick it up. Food was hot then and still fairly warm when we got home. Kansas City omelette is one of my staples, and it didn't disappoint. Biscuits are indeed big and also delicious. One daughter loves the cinnamon pancakes and ate all of it this time. Cheese omelettes are also a staple for others in my crew. We'll be back...perhaps as early as tomorrow. :)
Mike G.
Very good place for breakfast. Lots of traditional breakfast options as well as some new twists and healthy choices. Service was good and the staff was very nice.
Doug S.
Delicious! Great every time and they will sub out almost anything and customize to your needs.
Afton B.
Absolutely delicious, ginormous portions, and amazing service.
Kara J.
This place is amazing!!!! The staff was friendly not 1x but both times we went. Was not disappointed and loved everything about it. Even other customers were pleasant and would talk to us without even knowing us! Thanks for the experience and we were recommended by my extended family! Highly recommend and will go back.
Cyndi D.
Arguably the best breakfast in the area. Consistently delivers hot food quickly. Good friendly service.
Alan S.
EXCELLENT food. Fast service. Superior staff.
Deena W.
Ordered a pick up order of a loaded sticky bun and biscuits and gravy with breakfast potatoes. The food was ready is 5min and ready for pick up. The biscuits and gravy is delicious and a very large portion. The loaded sticky bun is heavenly!! If you are craving breakfast I highly recommend ordering from The Big Biscuit!
David L.
I've always heard this was a good breakfast/lunch spot, and I wasn't disappointed. Even at 11:30am on a Sunday, our party of 5 waited no more than 10 minutes for a table, and our waiter was excellent, very friendly and didn't miss a beat. The french toast was delicious, and my Mom loved the cranberry pecan lunch salad. Looking forward to going again soon.
Mary Beth S.
No place is perfect, but I don't know how you can go wrong getting your breakfast or lunch at The Big Biscuit. Joined a friend for a weekday brunch outing. Service outstanding. Property clean and welcoming. Food hot and delivered to the table sooner than expected. What can I say, it was all good. Keep it up Big Biscuit, you're a winner in my book!
Gene F.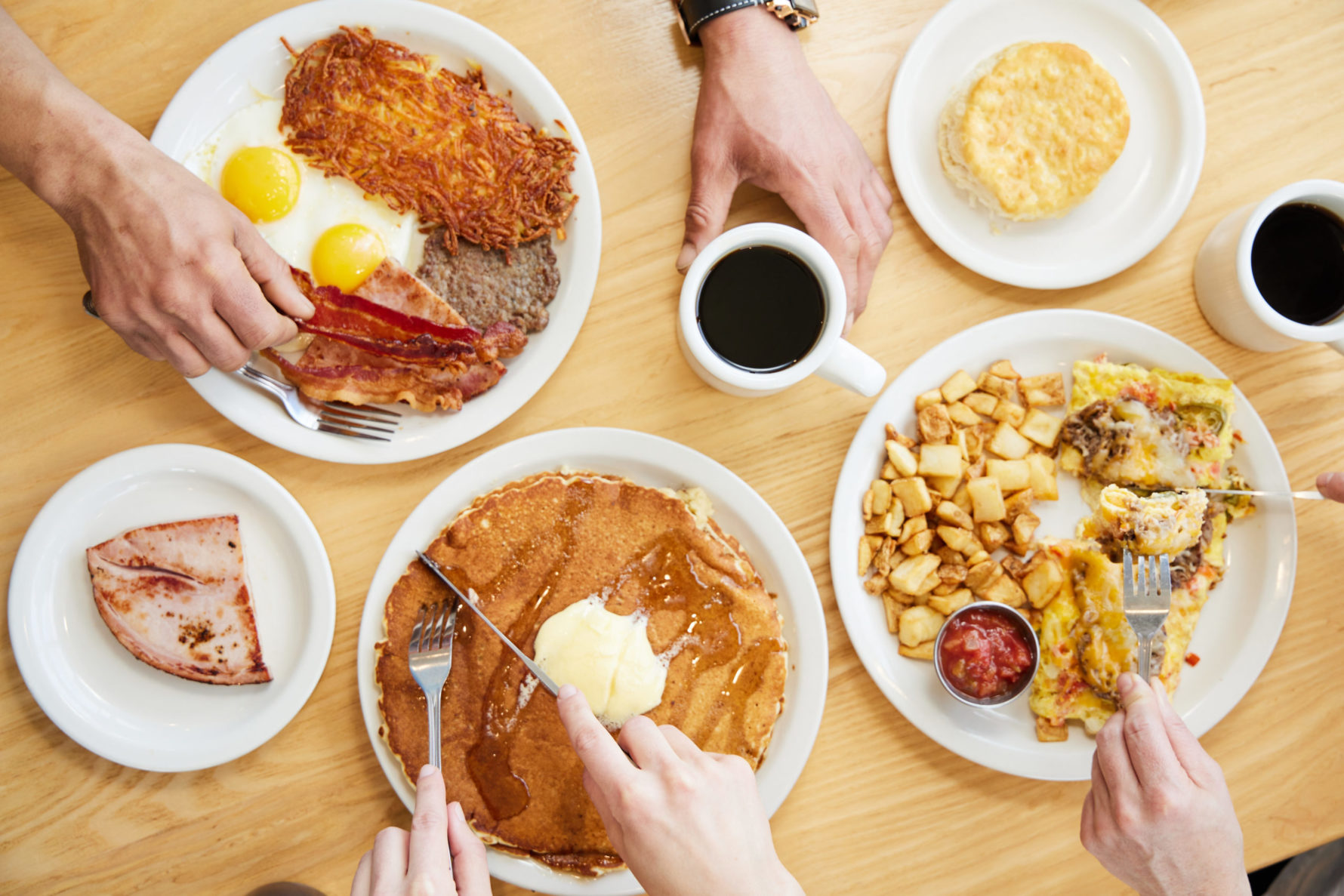 Keep up with The Big Biscuit.
Don't miss another "steamy" update!
Subscribe to our newsletters now and stay in-the-know with all things Breakfast & Lunch at The Big Biscuit near you.