Our Franchise Strategy
Do you have the know-how to build strong
teams and successful multi-unit restaurants?
We are looking for operators who know what it means to win in this industry to partner with us and grow The Big Biscuit® brand. More importantly, we want to grow our brand and be successful the right way. Once you learn more about The Big Biscuit® and Biscuit Nation® culture, you will understand why this is so important to us. We don't only want to open more restaurants, we want to make a lasting impact on the lives of our team members. We want to create an atmosphere where our team members can grow within the company, and build a career here with The Big Biscuit® brand.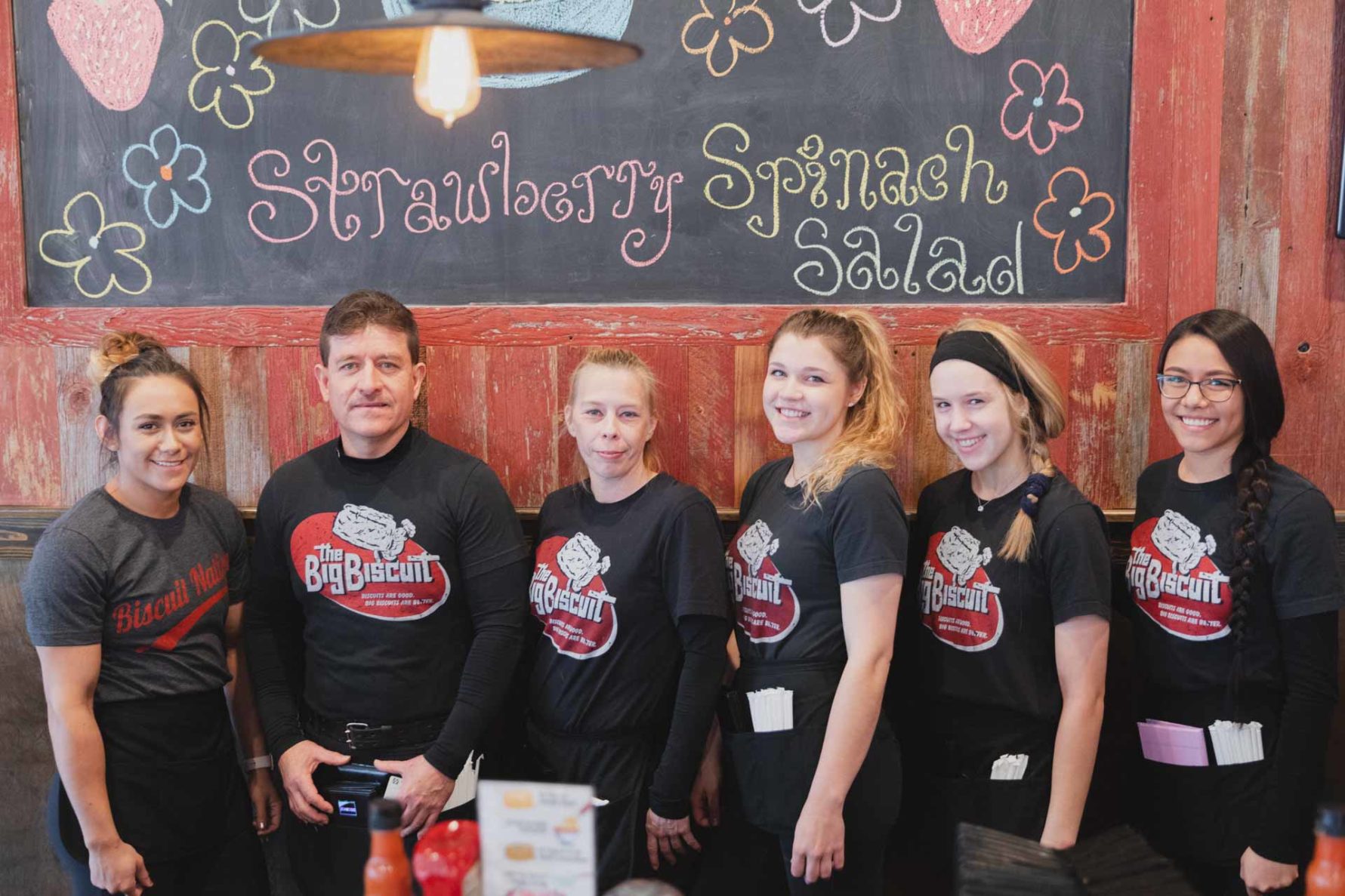 The Importance of Our Culture
Given the importance of our culture, we are not looking to build a traditional franchise system with a large network of partners. Instead, we want to work with an intimate team of brand ambassadors that will strengthen our culture and help us build a better business. Our franchise partnering strategy is different from others you may have encountered–we understand that the people and the fundamentals matter and we pride ourselves on making that our main focus.
In order for us to have continued success
franchise partners must possess the below traits
Conservative Capital Structure
Amazing Team of Operating Talent
Become a Franchise Owner Today!
If there's a fit, please inquire. We'll get back in touch, normally within a few days.