Most Frequently Asked Questions
You have questions. We have answers.
Can I make a reservation for the weekend?
Our private rooms are available for diners by request Monday-Friday. To reserve a private room today, please contact your local Big Biscuit!
Though we do not take advanced reservations, you can Get-In-Line prior to your visit day of by joining our waitlist! 
We hope to see you soon!
I have a food allergy. Can I eat at The Big Biscuit?
Be sure to always let a manager know of any allergies you have so we can be extra careful while preparing your meal. Please keep in mind that while certain menu items may not contain these ingredients, the risk for cross-contamination is always present.
What are The Big Biscuit's hours of operation?
The Big Biscuit is open 6:30 am to 2:30 pm daily. We are closed on Thanksgiving and Christmas.
Where do I buy The Big Biscuit gift cards?
You can buy The Big Biscuit gift cards in any of our restaurants or online at bigbiscuit.com
How do I check my gift card balance?
If you purchased a gift card you can check the balance here
What do I do if my gift card is lost or stolen?
Unfortunately, gift cards are treated like cash, and we cannot replace them for you.
Does The Big Biscuit cater?
Does The Big Biscuit offer donations?
Yes, community involvement is important to us. If you have a specific request CONTACT US and we'll do our best to fulfill your request.
Please keep in mind we have a cap on the number of donations we offer per location and give preference to groups affiliated with our team members and their families.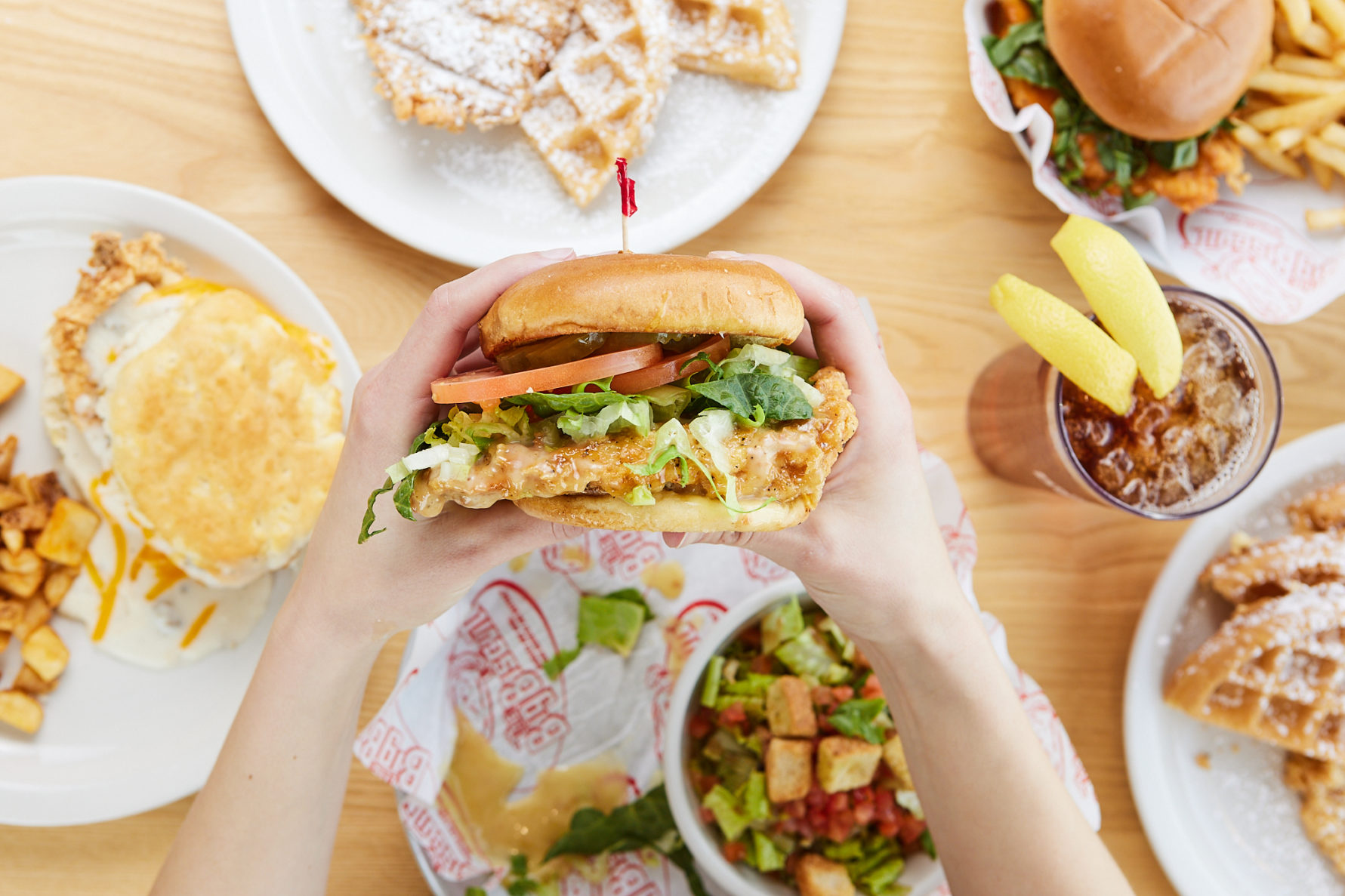 Join the Family
Looking for our application?
Join The Big Biscuit family and enjoy a welcoming work environment that'll leave you smiling at the end of the day.
Get in contact with us
We love hearing from our guests!
Have a question, comment, or concern not mentioned above? Simply fill out the form below and we'll respond shortly.