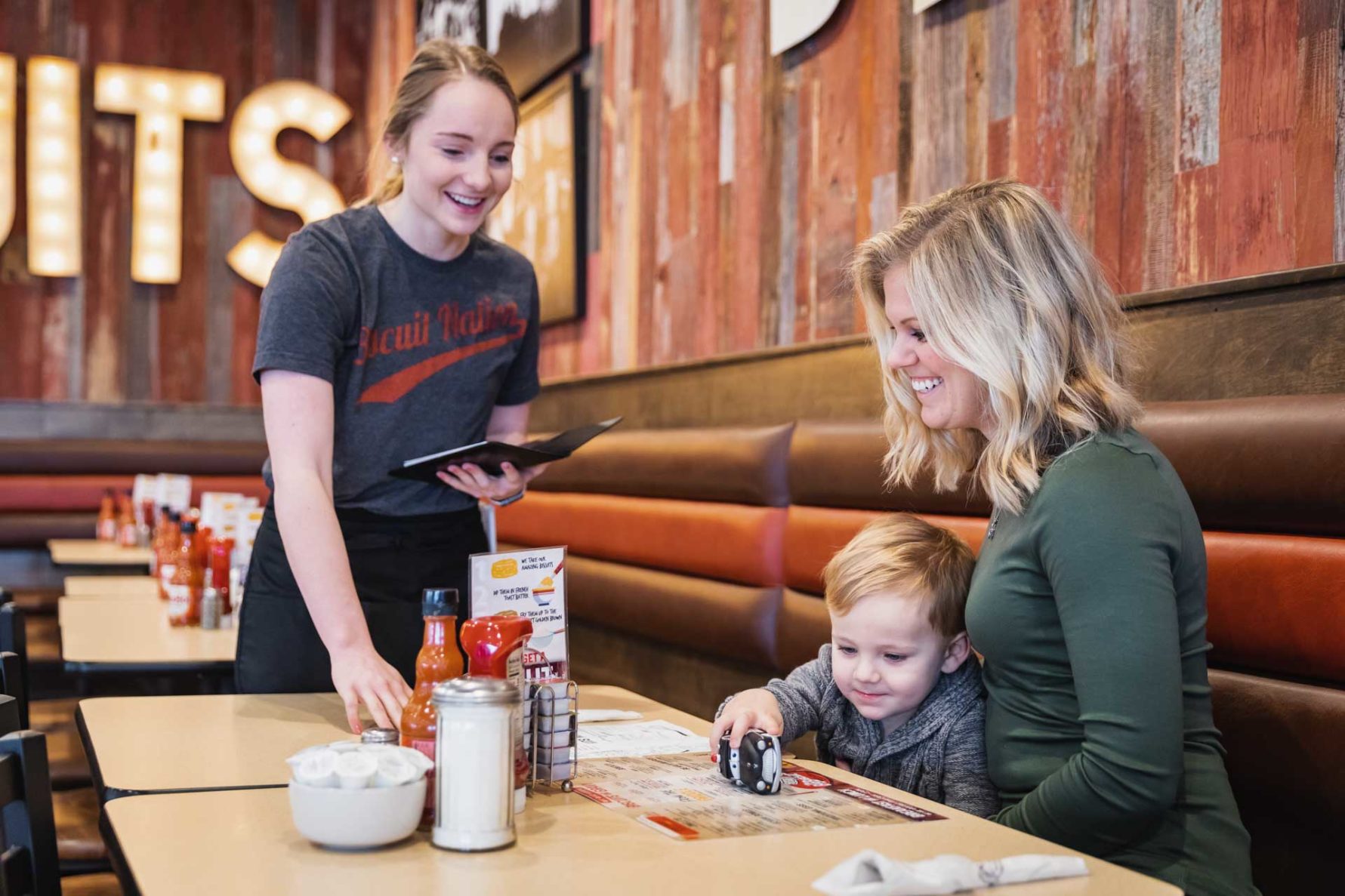 Work at the best breakfast & lunch Restaurant There Is
We're Now Hiring At All Locations
TLDR: the application form is at the bottom of the page!
Hey #biscuitnation! The pandemic is undoubtedly hard on the hospitality industry. We felt the hit, but as mentioned in a previous post, we were prepared. Now that the vaccine is rolling out, the weather is warming up, and folks are feeling better about dining in, we are in need of front and back of house employees! Please read over the job description below and consider filling out an application. We have multiple positions open and are actively hiring candidates now. For ease, the team member application will be available at the end of the blog or click here to be taken directly to the page. Our new Lenexa location is intensely looking for employees so consider starting a career at The Big Biscuit in Lenexa, Kansas. Choose Lenexa, KS in the preferred location in the form below to submit!
Job info and application
At The Big Biscuit, we love to see our guests with big smiles. We pride ourselves on the ability to make great food, treat our guests like family, and create an unforgettable experience for anyone who walks through our doors. If you think you have those abilities, apply today!
We are looking for excited, vibrant, energetic, and highly motivated individuals for front and back of house positions. Previous experience is preferred, but is not a requirement. We are a breakfast and lunch restaurant so the shifts are days only and never any nights. Weekends are a must. We are seeking genuine individuals who believe the guest is the number one priority. Fill out an application because we want to meet you, know your story, and see how you can start a career at The Big Biscuit!
We are actively hiring and want to talk to you if you are interested in working in our stores! There are 21 locations across Missouri, Kansas, and Oklahoma. You must be willing to learn quickly, be outgoing and have the ability to multitask. If your qualifications don't match exactly, still apply! We want individuals to grow with us and we will train you for success! Salary range is dependent on location, experience, and position.
We are actively hiring now for:
Servers
Bussers
Prep & Line Cooks
Hosts
Food Runners
What we have to offer:
Exciting, fun, fast paced work environment

Working with a close knit team

Meal discounts

Competitive wages

Flexible work schedule

Full and part-time positions
Team Member Application
Fill out the application below and we will be in touch for next steps. Thank you!