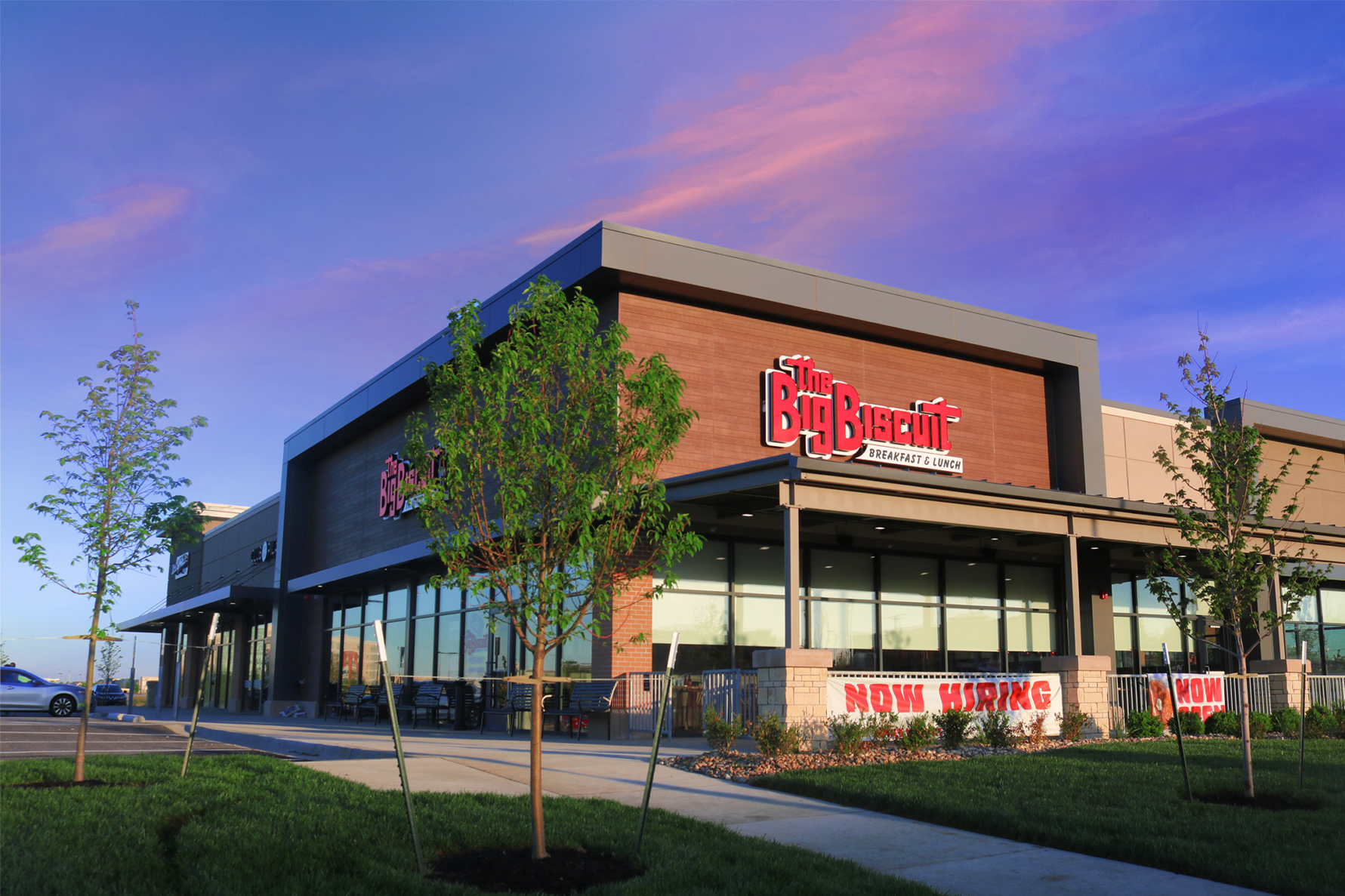 Boom Boom! Breakfast has landed in Lenexa, Kansas.
Welcome back #biscuitnation! The Big Biscuit is thrilled you're visiting our blog again. We are working hard around the clock to get some new things going and we're excited to talk about it. We stay busy in the breakfast restaurant game but we swear, we don't forget about you. If you're not a blog subscriber, we have a newsletter sign up down below! Sign-up and be the first to know about all things Big Biscuit. Now, let's get down to business.
We Love Breakfast food, but we love Lenexa more.
At the end of the day, we're a breakfast restaurant in the people business, we just happen to serve amazing food! The Big Biscuit will always be a family restaurant. For us, Lenexa, Kansas has always been a place of interest for us. From having deep family ties to the area, to understanding the need for a family restaurant in Lenexa, we are proud to be a part of the Lenexa community. So, when the opportunity arose to be right in the heart of Lenexa, we knew we couldn't resist! For the past 6 months, we've been all hands on deck getting it opened and finally, on May 1st, we succeeded. Located at 16111 W 87th St, Lenexa, KS, our newest location boasts some awesome vibes. With our new open ceiling and floor plan to a newly designed built-in banquette, there is always a seat for you at our Big Biscuit restaurants. It's still the same breakfast food you know and love, just a new atmosphere. So if you've been to our new store in Lenexa, Kansas, please leave a Google review and like us on Facebook! We will leave some links at the bottom of the page to head that way.
we're not all business all the time, we're sustainable too.
A few months ago, we at The Big Biscuit discussed what ways we could slowly work towards sustainability. We thought a lot about future plans and what it would entail. For now, we landed on giving our customers the option to opt-out of plasticware. With the pandemic, online ordering has become very popular and a lot of times, guests don't need plastic utensils. We want to create less plastic waste and allow our guests to make the choice towards sustainability. We are proud to say we are working towards being a more sustainable business and this is the first of many initiatives the Big Biscuit® wants to take towards minimizing our impact on the environment.. So next time you order breakfast from the Big Biscuit, choose to opt out of utensils and save some plastic.

Biscuits, PLEASE.
By now you know, we care about you. If we didn't, we wouldn't operate how we do. Without our guests and their love for us, we wouldn't be where we are today. Because we know this, we want you to be more involved with how we prospect new Big Biscuit locations. If you click here and fill out a quick form, you can make your voice heard and tell us where you would want a Big Biscuit! We will use this new feature to better understand our growth and give us insights into where folks want to see The Big Biscuit. So please, if you've visited a store and don't have a local Big Biscuit, fill it out! We need feedback from you all to continue to grow and serve you well.
Final thoughts
Well that's all we got. As previously mentioned, leave us a Google review! We always want to know what you think about us. Check out our socials, too! Facebook and Instagram are being updated daily with hilarious content that you're sure to enjoy. One more thing: next blog post, we will have a HUGE announcement, so definitely sign up for newsletter! Talk later!